Welcome back everyone! We hope that you are well in this difficult period.
We are pleased to introduce you to La Belle Époque, a game by Paolo Carraro (Montecuccoli on the Raab, Nonantola) that starts its pre-order campaign from today!
In the 1880s, a period of apparent peace had just begun in Europe.
Great Britain, Central Empires, France and Russia now challenge each other for domination of the last colonies. Powers no longer fought on the battlefields, but in diplomatic salons.
Colonial expansion, international prestige, development of armaments and alliances with other minor nations will be the instruments of their success, but everything will end with the outbreak of the First World War.
La Belle Époque is a game for 1-4 players lasting 2-3 hours.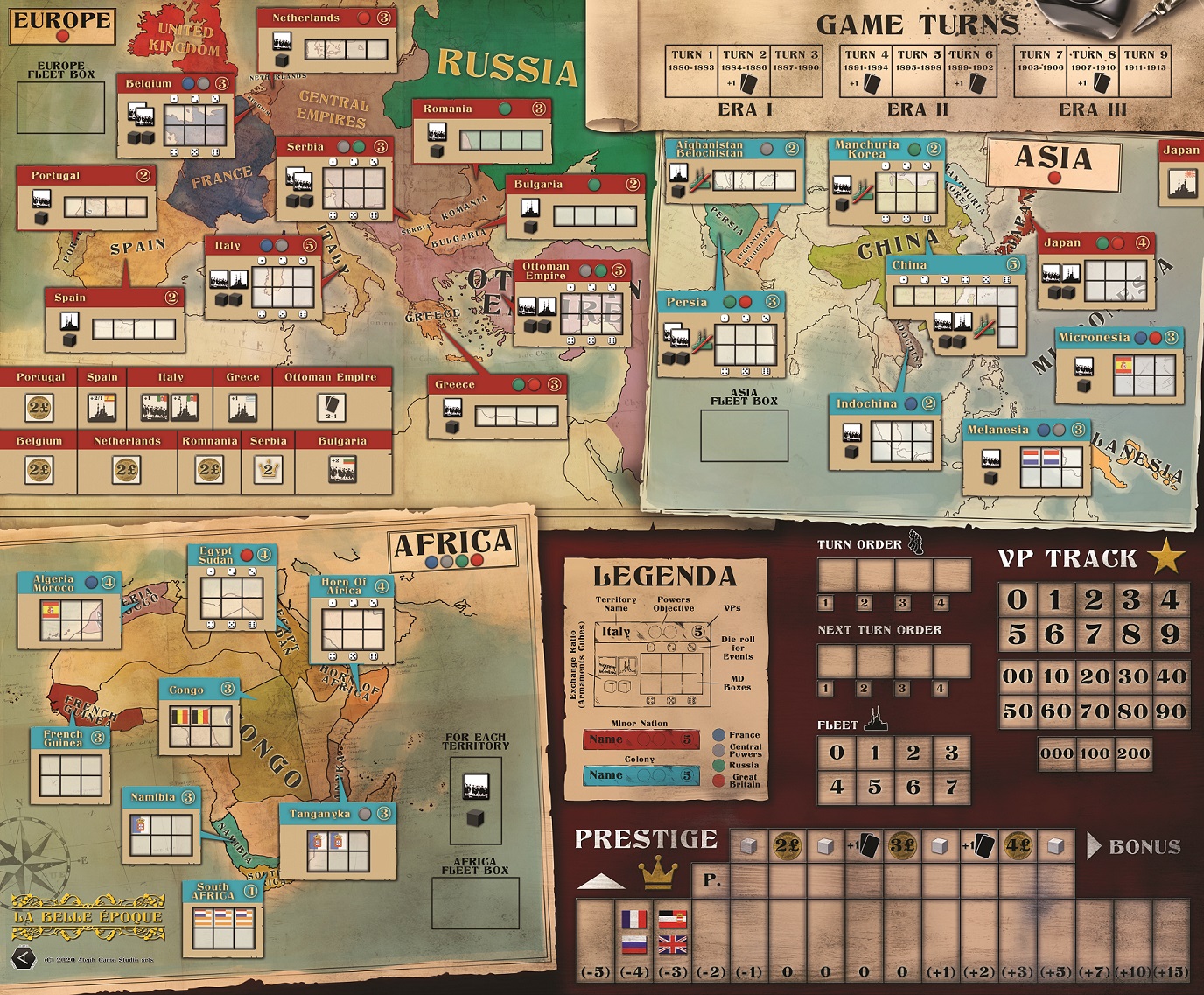 Inside the box you will find:
1 Mounter mapboard
4 Power Sheets
4 Automated Powers Sheets
4 Playing Aids
2 Card Manifests
25 Event Cards
16 National Cards (4 per Power)
28 Intrigue Cards
92 Counters
1 Sheet of labels for the cubes of the minor nations
160 Power Cubes (40 per Power)
33 Cubes of Minor Nations in white, on which the relative labels will be affixed
20 Armaments Cubes, black color
1 Bunch of banknotes
1 6-sided die
1 Rulebook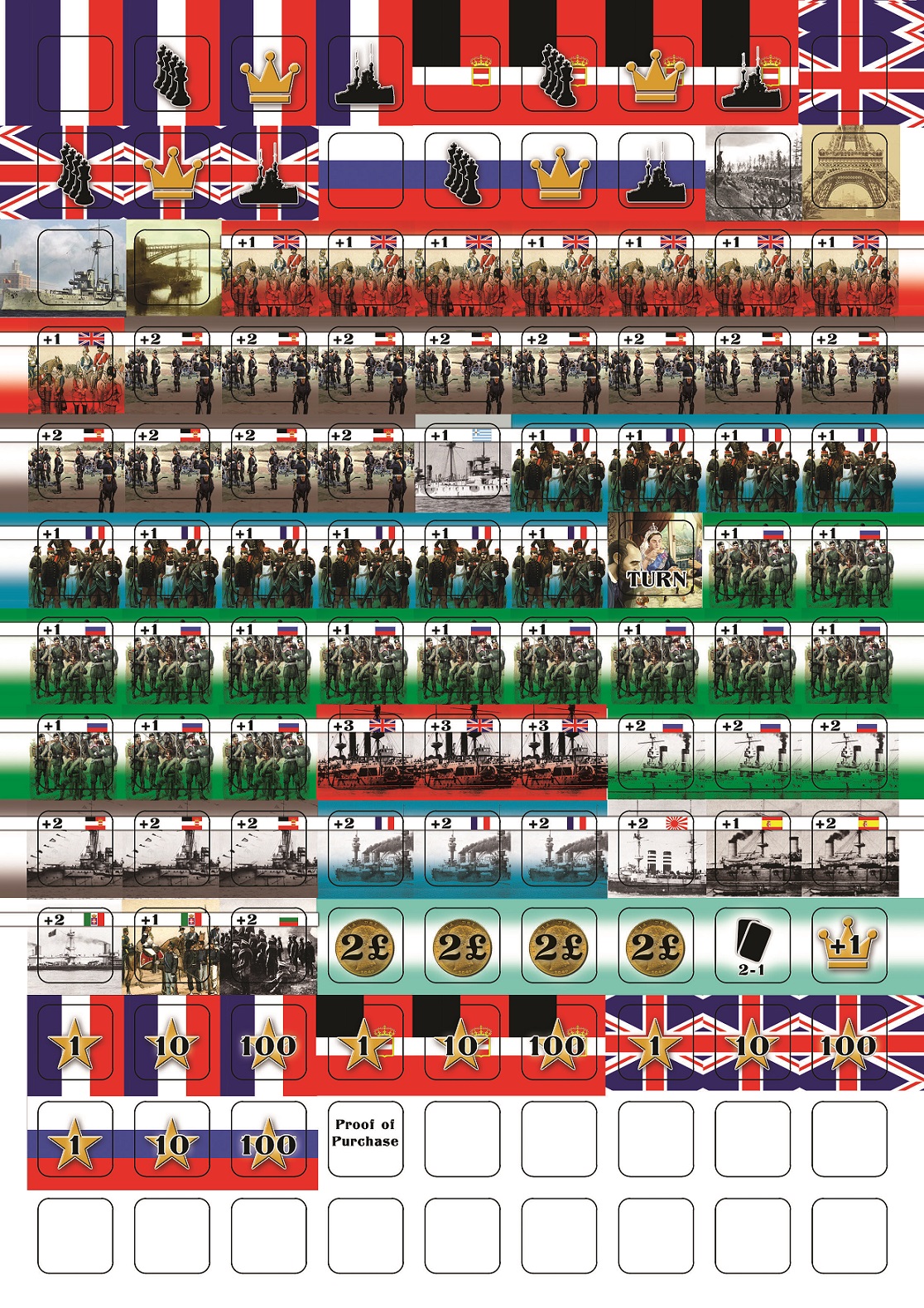 In addition, 4 promotional cards will be included in the box for free for the pre-order campaign:
1 Event Card: Dreyfuss Affair
3 Intrigue Cards (the Universal Exposition, the War of Spies and the emerging Minor Powers)
The pre-order price is € 49, while the final price will be € 65.
Shipping costs, set according to the weight of the game, are already set. If they do not appear in the pre-order (your country is not listed), contact us and we will provide you with the best offer for your shipment.
Note: all materials shown in this preview are final drafts. The final version may slightly differ from what is shown.