Welcome back everyone!
We present Parma 1734, a game by Enrico Acerbi (Durchbruch, Moravian Sun, published by Acies Edizioni), which starts its pre-order campaign from today!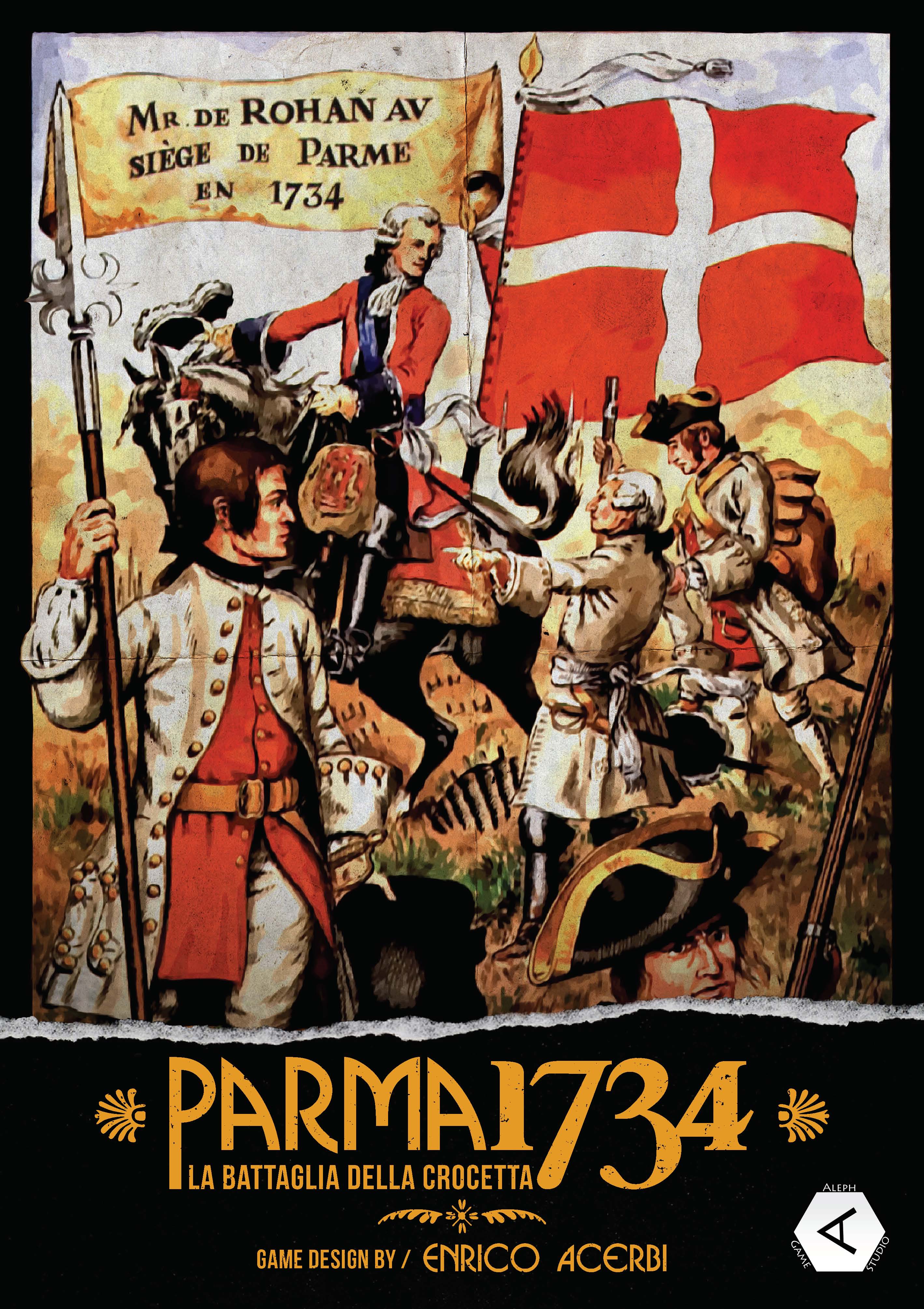 Parma 1734 is a simulation of the Battle of Parma (also known as the Battle of San Pietro or della Crocetta) which took place on 29th June 1734 during the Polish War of Succession.
In this game you will be able to experience how the 18th century battles took place at a level of battalion detail.
In addition to the complete battle, there is also an introductory scenario on the clash of the avant-gardes, useful for learning the game system.
Parma 1734 is a game for 2 players lasting about 5 hours for the complete battle or about 2 hours for the introductory scenario.
The map is being developed by Sergio Schiavi (Radetzky's March, From Salerno to Rome). In the following image you can see the map used for the playtest.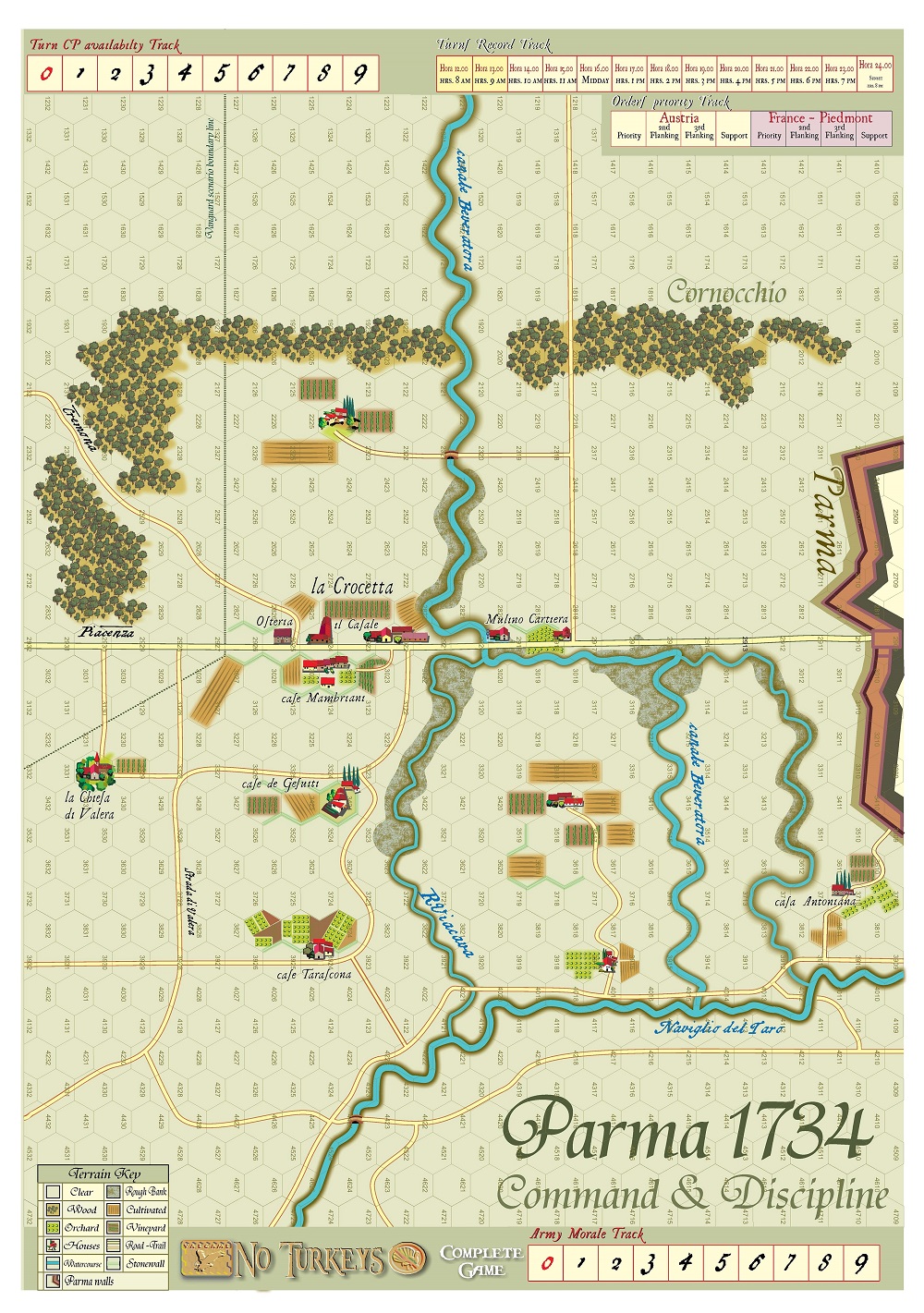 Inside the box you will find:
1 Game map, dim. 59×84 cm
2 Player Aids
6 Scenario Card (with setup and reinforcement)
3 Countersheet
1 10-sided die
1 Rulebook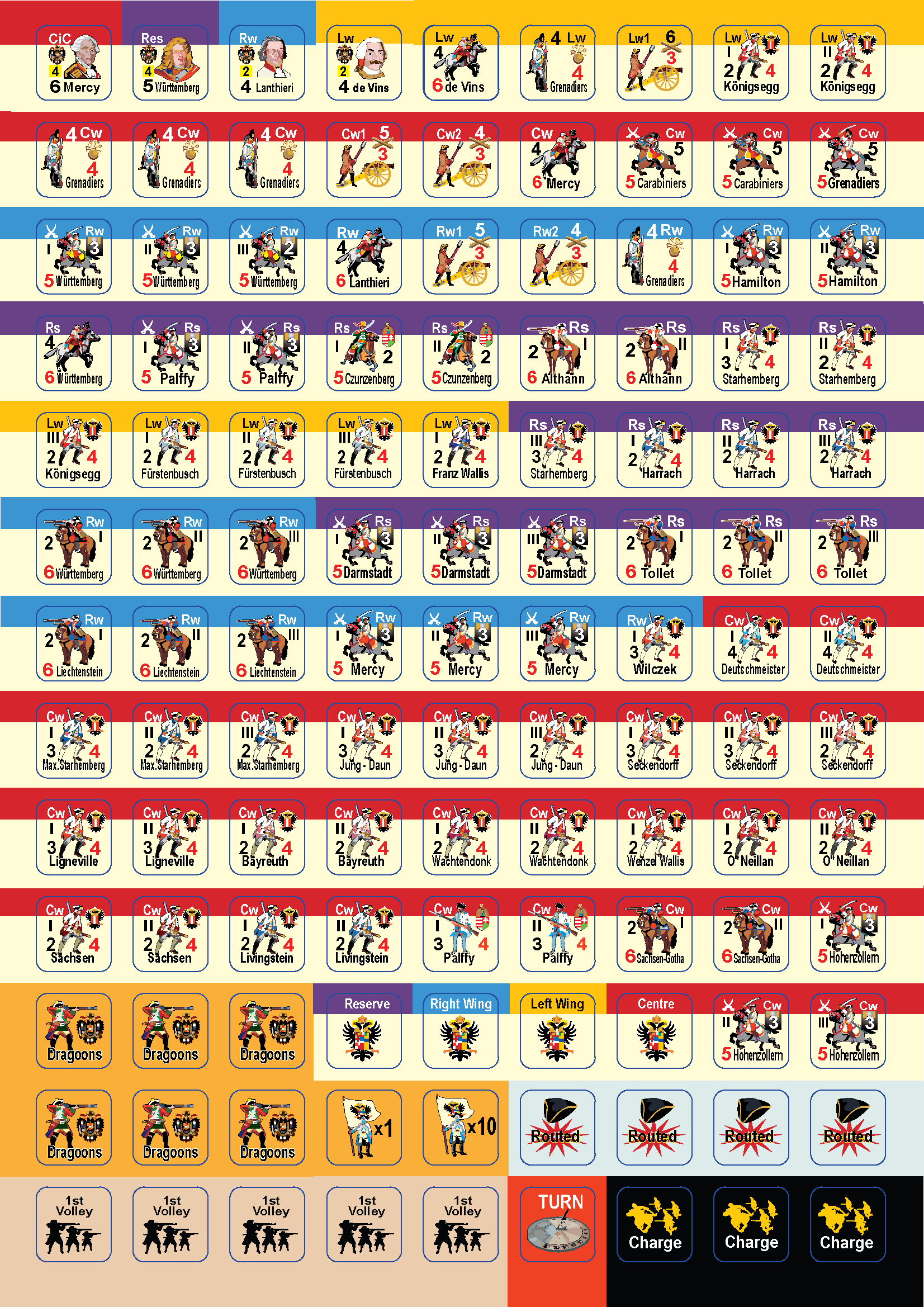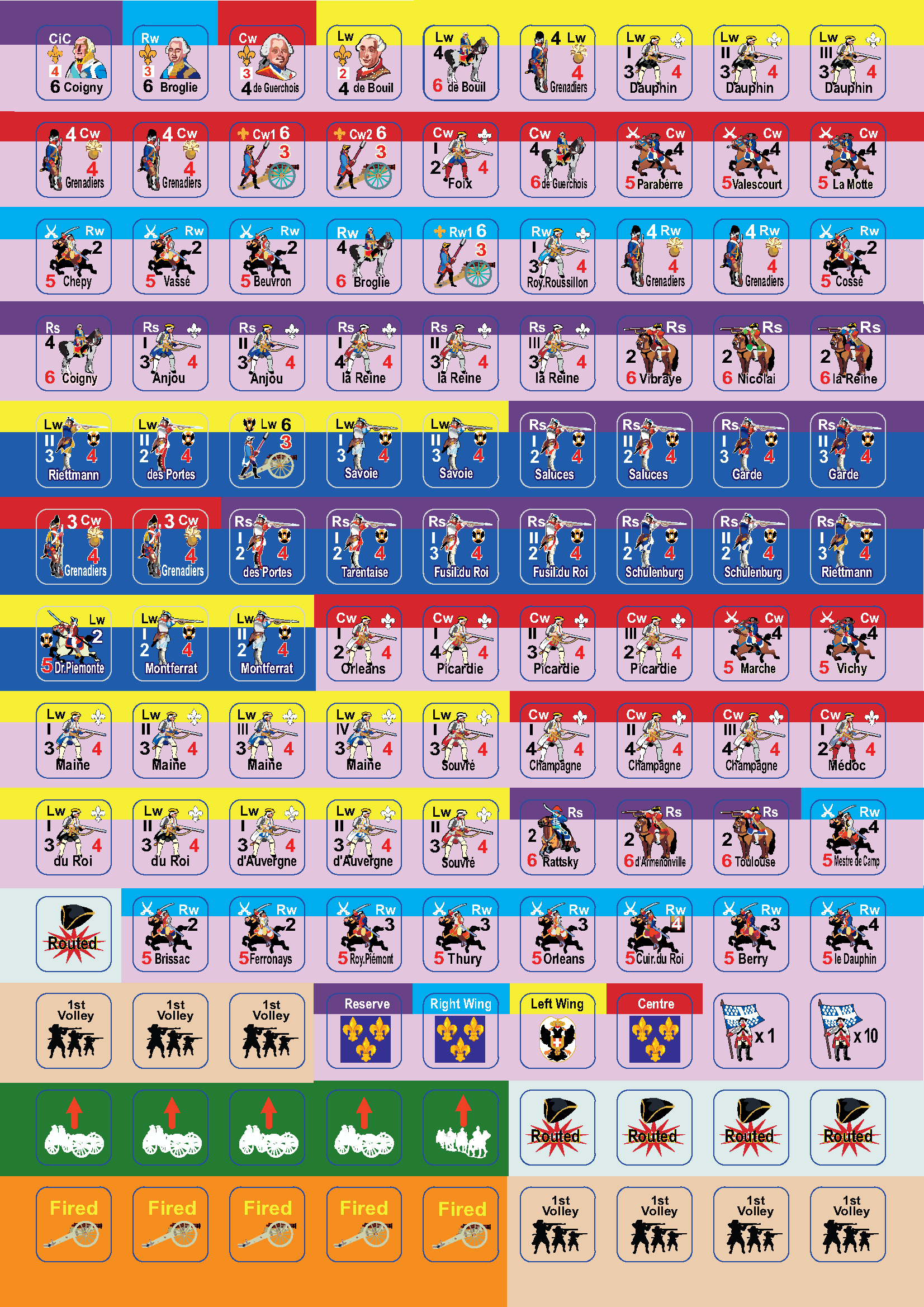 The pre-order price is € 35, while the retail price will be € 49.
Shipping costs, set according to the weight of the game, are already set. If they do not appear in the pre-order (your country is not listed), contact us and we will provide you with the best offer for your shipment.
NOTE: if you have already pre-ordered La Belle Époque we will send you both games in one solution, so don't worry if shipping costs are also indicated for this pre-order. You will only pay the shipping costs once.
Important: all the materials shown in this preview are playtest files. The final version may differ from what is shown.