VERSIONE ITALIANA
Buongiorno a tutti!
Aleph Game Studio è lieta di annunciare il suo primo eurogame: Metras!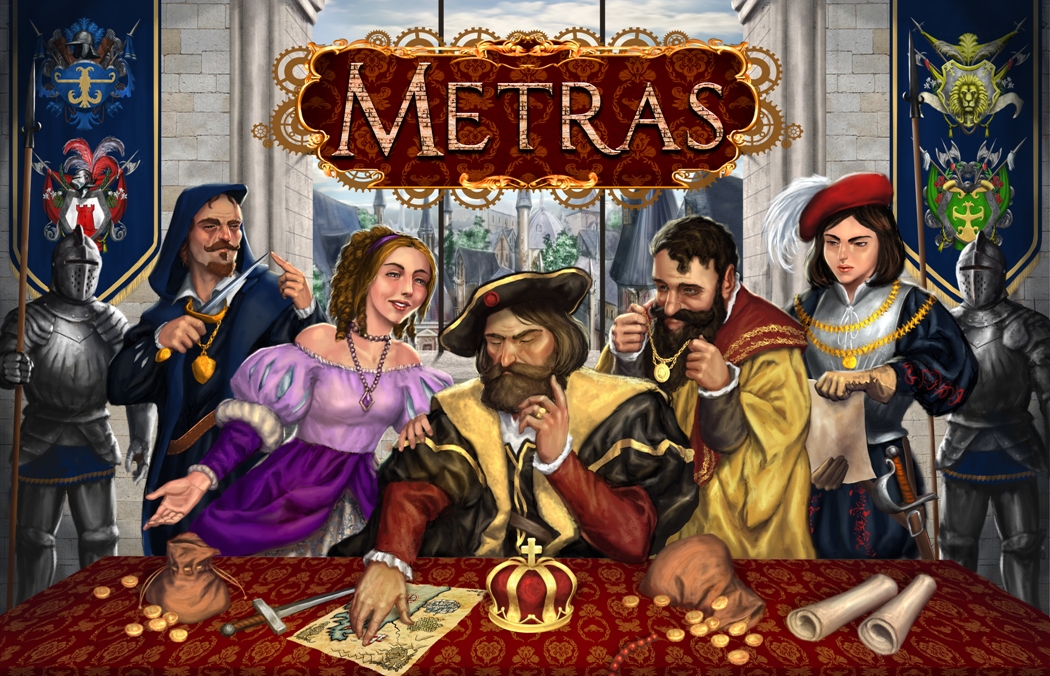 Il pre-order sarà attivo fino a domenica 14 gennaio 2018 e il gioco verrà prodotto se verranno raggiunti i 500 pre-ordini!
Siamo lieti di pubblicare questo piccolo gioiellino creato da Eletria Games del quale esiste già una pagina su BoardGameGeek e potete provare la versione per 3-4 giocatori su TableTopia.
La versione che verrà pubblicata conterrà la variante per 2 giocatori, così da poter giocare assieme al viziato Figlio dell'Imperatore!
Prezzo pre-ordine: 31 € più spese di spedizione
Tra le opzioni di spedizione per l'Italia esiste anche la possibilità di ritirare direttamente il gioco presso l'Associazione Ludica NoFerPlei di Reggio Emilia oppure a PLAY 2018!
Vi invitiamo a leggere le nostre condizioni di pre-ordine alla nostra pagina "Pre-Orders".
Ecco alcune presentazioni del gioco:
ENGLISH VERSION
Good morning everyone!
Aleph Game Studio is proud to announce its first eurogame: Metras!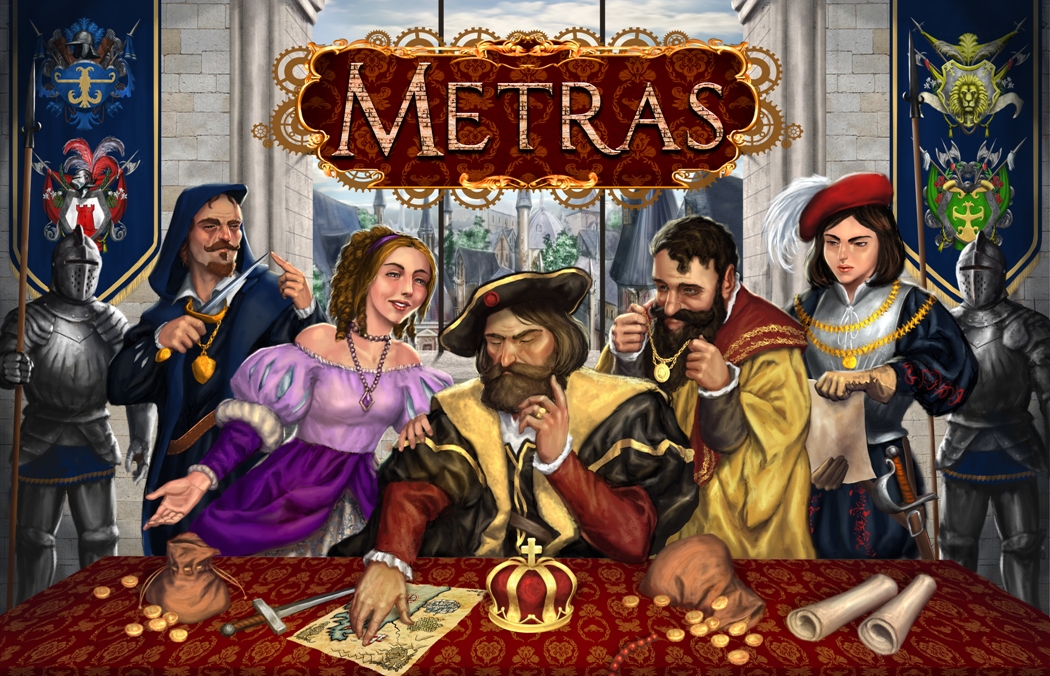 The pre-order will be active until Sunday the 14th of January 2018 and the game will be produced once it reaches 500 pre-orders!
We are very pleased to publish this little jewel created by Eletria Games, for which a dedicated page on BoardGameGeek already exists. You can even try the 3 to 4 players version of this game on TableTopia.
The version that will be published will have the 2-players expansion so you can play together with the vitiated Son of the Emperor!
Pre-order price: € 31 + shipment costs.
Among the shipment options within Italy there is also the possibility to pick the game up directly at Associazione Ludica NoFerPlei in Reggio Emilia or at PLAY 2018!
Everyone is kindly invited to read our Pre-order conditions at the "Pre-Orders" page of our website!
Here are some presentations of the game: